"SEE WHAT OUR CUSTOMERS ARE SAYING ABOUT US!"
Timmy D. (Destin. Fl.)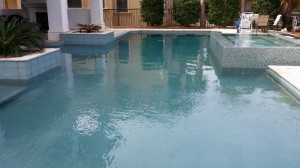 Just wanted to drop you an email to tell you how much I appreciate the job you and your company are doing at my place in Destin. I was worried about having a place in Destin, since I live in Louisiana. However, having you take care of the pool, i can honestly say, has been the best experience. Every week I receive the email with the checklist and the picture of the pool, and I am confident that it is being taken care of. I wish all the other service companies I am dealing with, were as professional as your company. Good job!!!
Julie H. (Blue Mountain Beach)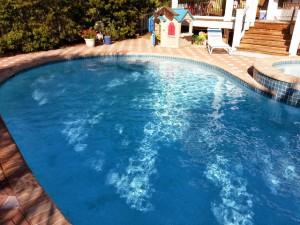 I highly recommend Coastline Pools! I live just off 30A and have had experience (bad) with two other local pool companies. I'm so thankful I found Jeff and Coastline Pools! He keeps my salt water pool at the perfect chemistry (even with the 80 inches of rain we've had during the past year!). Most importantly, he does what he says he will do and shows up when he says he will! Even when it has been pouring down rain, or 25 degrees, he is still here maintaining our pool. I also appreciate that you get a weekly report of the maintenance he does, and a picture each week - I would think this would be especially helpful for the folks out of town who aren't sure if their pool company is coming weekly (and doing what they're being paid to do). I am very relaxed knowing my pool is professionally cared for year round, and that it is safe to jump in anytime I feel like it. Thanks Jeff!
Ryan and Natasha A. (Destin, Fl.)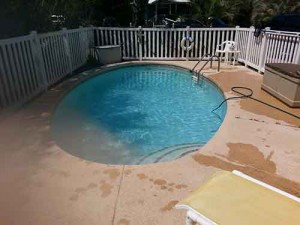 My family and I were lucky to find Jeff, owner of Coastline Pools. This is our first pool and Jeff has made it a great experience. He is so friendly and answers any questions you might have about your pool and the maintenance. He is 100% reliable and easy to get in touch with. He genuinely cares about his work and the maintenance of your pool. Coastline is a terrific pool company and we HIGHLY recommend them to anyone in the area!
Mike and Bonnie V. - (Miramar Beach, FL)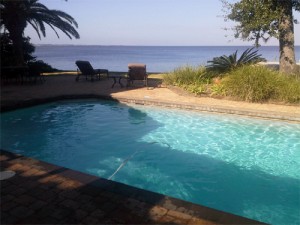 We have lived in Burnt Pine for the last ten years and have had perhaps ten different companies clean and maintain our pool during that time. All of them did an unsatisfactory job. About two years ago we were lucky to be introduced to Jeff Firmin, owner of Coastline Pools. He has been taking care of our pool since then and has done an excellent job. No longer do we have to worry about having a green pool or any other undiagnosed problem. Jeff is hardworking and always on time. It has been a delight to have someone who is intelligent, hardworking, and who cares about the condition of our pool."
- "It has been a pleasure having you around. I wish we could take you to Houston with us. Good luck to you and your family." - Mike V.
Benny W. - (Destin, FL)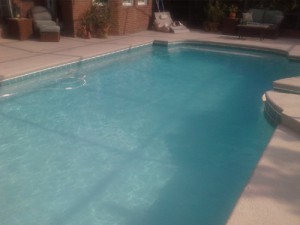 Our pool was in horrible condition from our prior service who had been maintaining it for several years. Jeff came out and within two weeks had our water clear again and the staining in our pool was gone. He has been very responsive and reliable. We are very pleased with his service and pricing.
Steve H. - (Santa Rosa Beach, FL)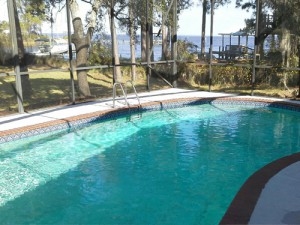 My pool has never looked better. Coastline Pools took over the management of my pool early this summer, and they had their work cut out for them. They have my sand filter working again, and the water in the pool has been perfect since. Excellent customer service. I really like the weekly electronic report I get in my email. I can see exactly what maintenance items were addressed, and even a view of my pool.
Jeff J. - (Destin, FL)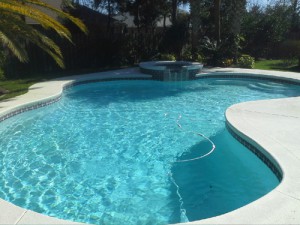 Excellent customer service, and a great job done, week in and week out. Very glad we found Jeff with Coastline. I have absolutely nothing bad to say about their services and would recommend them to anyone who has a pool to maintain. They keep it crystal clean and its the oasis we've always wanted. ...And we worry 0% about the thing.
Michael R. - (Miramar Beach, FL)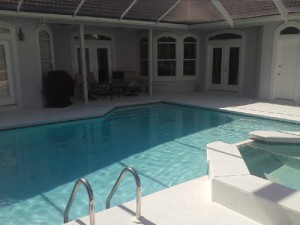 This gentleman is the best of several I have had over the years. Really seems to take an interest in his work. I also appreciate the email picture each week with a checklist of what he did. Highly recommended.
Cece N. - (Destin, FL)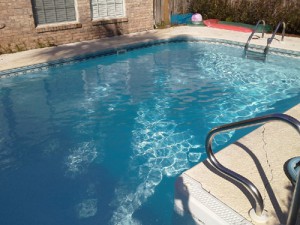 Great service from Coastline Pools! Jeff even came out on a Sunday when we called him! Will definitely recommend...
Stacey H. - (Destin, FL)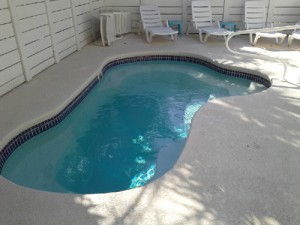 Coastline Pools provides excellent customer service and goes above and beyond to make the customer happy. We needed a service on Saturday as we have rental turnovers on Saturday and wanted our tenants to come into a sparkling pool. We are thankful to have found a company who was available on turnover day. He sends a weekly picture of the pool after he has cleaned it so you know what it looked like when he left. We would definitely recommend him to anyone looking for a new pool company!
Deas N. - (Grayton Beach, FL)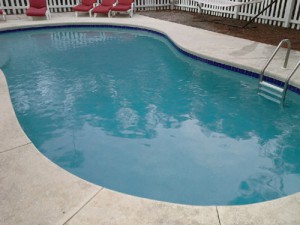 I just recently changed my pool company to Coastline Pools. I am very satisfied with the company's performance. In customer service, Jeff has gone beyond the call of duty to address my needs and questions. Jeff analyzed the pool chemicals and found some serious deficiencies in the chemicals that were supposedly being maintained by my previous company. If you are new to the area, have a new pool or need a new pool service, you should consider Coastline. We are very happy with our change.
Gary P. - (Shalimar, FL)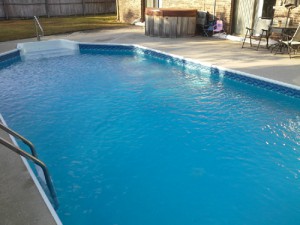 Jeff from Coastline Pools goes above and beyond! He impressed me and my wife from the start when, on day one, he tested our pool water in front of me to show me the various chemical levels. To my surprise the chemical residuals were way out of whack, even though our previous service ensured its quality. After the first service Jeff was able to bring the pool back to pristine condition. We were thoroughly impressed when we received an email after each service with a picture of our pool and corresponding checklist, confirming that the service was completed for the week even though we weren't at home to 'witness'!
Reana C. - (Niceville, FL)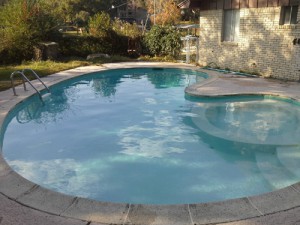 I was so fed up with my previous service that I finally decided to switch to a different company. I found Coastline Pools and was blown away! Jeff was friendly and personable and was an overall breath of fresh air!!! Not only is he timely and efficient he is tech savvy! He takes a picture of my pool right after he is done servicing it and emails it directly to me! I never knew service could be this good! Thank you thank you thank you!!!
Michelle H. - (Niceville, FL)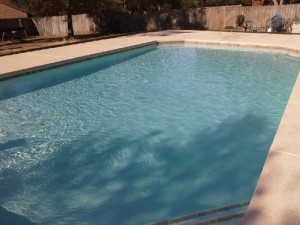 We just recently had a pool installed and was trying to find a pool service. After talking to a few people and receiving recommendations, we really like all the COASTLINE POOLS provided, plus Jeff was very friendly and answered all our questions, and put all our concerns to rest and reassured us he was not like other pool companies. We really felt like he took pride in his work. We are having a lot of construction done in our yard so we have been getting a lot of debris in the pool, and we have felt so bad for making Jeff's job so hard, but he has been a trooper about it all, and when he leaves, our pool looks brand new. We are very pleased and look forward to wonderful summer with a sparkling pool and a great pool service to stand by it.
The Best Pool Service in Destin and Maybe the World!!!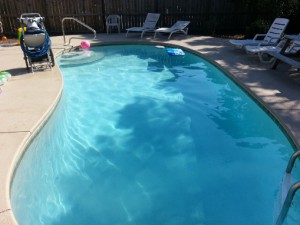 "We can't stop singing the praises to Jeff and Coastline Pools!  Thank you so much for the great job you do for us.  Having managed lots of vacation rentals over the last 10 years, I have always taken care of our own pools.  You learn alot about pools in 10 years!  However since I stopped taking care of them myself, it has been tough finding a pool service that did a good job and knew what they were doing.  Let me tell you...Jeff knows his stuff!  Whether staying on top of Phosphates during pollen season or keeping that pesky stabilizer in check, I always know that Jeff will stay on top of it.  He is one of those rare people that you run across in life who works hard, is full of integrity and does a great job no matter what!  Thank you!
Trevor Ladner. (Destin, Fl.)